Key Leaves is partnering with Covert Ensemble & Jenni Brandon. The first ten people to signup for this consortium will receive a $20 gift card from Key Leaves!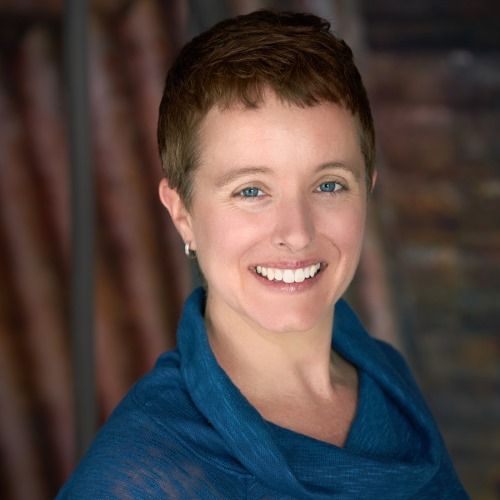 JENNI BRANDON
CONSORTIUM COMPOSER
Jenni Brandon writes about this new consortium with the Covert Ensemble (and friends): The inspiration for this new work for soprano saxophone, alto saxophone, and piano with the working title "The Sky" comes from a poem titled "Under This Sky" by Zia Hyder, and translated by Bhabani Sengupta with Naomi Shihab Nye in the poetry book This Same Sky. The poem begins with the line:
There's an enormous comfort knowing we all live under this same sky
The spirit of this poem embraces the idea of collaboration and togetherness, no matter where we live or what we do. What we learned during the pandemic is that although we were physically apart, through technology we were never truly alone. The spirit of collaboration grew very strong during this distanced time, and new friendships and collaboration were born out of these days. Within this new work we'll explore what it means to be under the same sky and connect in new ways.
Using the colors of the saxophones and the piano, I want to create a soundscape that interweaves the ideas of togetherness through beautiful melodic lines, rhythmic gestures, and fluid motion. The work will be a journey of movement and opportunity to tell a story of hope. A truly collaborative work where the three voices are equal partners in creating a wide-open space of possibility. Music is the great unifier, and within it we can create a space of inclusion, a place where diversity is celebrated, and all are equal through their love of music and the power it holds in our daily lives. We truly are living under this same sky, and there's a joy in knowing we can come together through music.
The theme of "Under this same sky" represents the idea that no matter where we are or what we do in the world, we are under the same sky. We celebrate diversity through being connected to one another through music, and this work will explore the joy of the collaborative experience through the music.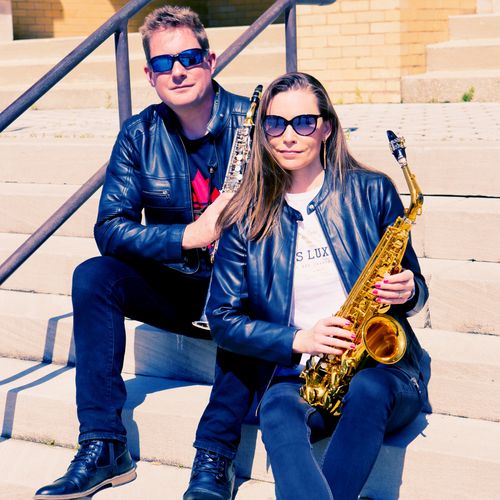 CONSORTIUM DETAILS
ALL THE SPECIFICS:
All consortium members will receive PDF copies of all parts and score by November 4th, 2022, and exclusivity of performance rights until November 4th, 2023. The cost of being in this consortium is $100 USD. All members will have their names listed on the score as well as the two solo saxophone parts. Membership will be limited to ONLY 37 saxophonists for this consortium. The deadline to apply is AUGUST 1ST, 2022.
This music can be performed during the exclusivity period if at least one member of the ensemble is a member of this consortium. 
The fee ($100 plus $5 processing fee) should ideally be sent to Jenni Brandon. Payment options include: 
Paypal: jenni@jennibrandon.com

Venmo: Jenni-Brandon-Music

Zelle: jenni@jennibrandon.com

Check made out to Jenni Brandon; address to be sent via email.
All questions should be sent to dcamwell@troy.edu, jenni@jennibrandon.com & baritonka@gmail.com  
We hope you will join us in this exciting opportunity to create a wonderful new concerto for our most noble instrument! 
Dave Camwell & Kateřina Pavlíková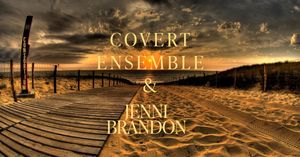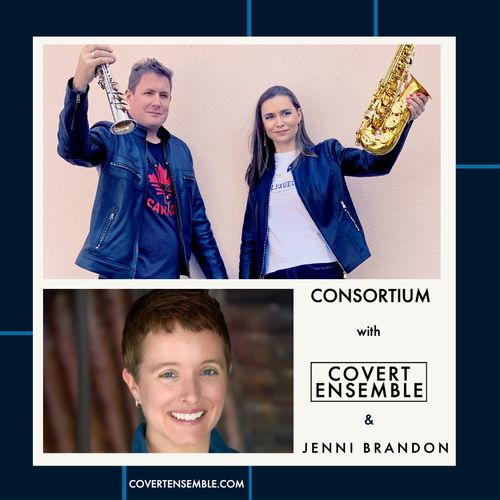 CONSORTIUM OPPORTUNITY!
Chamber work for two saxophones (sop/alto) and piano
Covert Ensemble is excited to announce a consortium that will result in an accessible and pleasing new work for saxophone duo (soprano & alto saxophones) and piano by Jenni Brandon. The work will be approximately 8-12 minutes, and will be designed for professional-level players. The theme of this work is equity and diversity.
The cost of being in this consortium is $100 USD, which will provide: 
Dedication on the dedication pages on all parts
A copy of all parts (in PDF format)
Exclusive performing rights to from November 4th, 2022 to November 4th, 2023
We have chosen to partner with Jenni as her music embodies our ensemble ethos of exciting and progressive compositions that are accessible to mainstream audiences. This is music that is intended to be beautiful, accessible and compelling!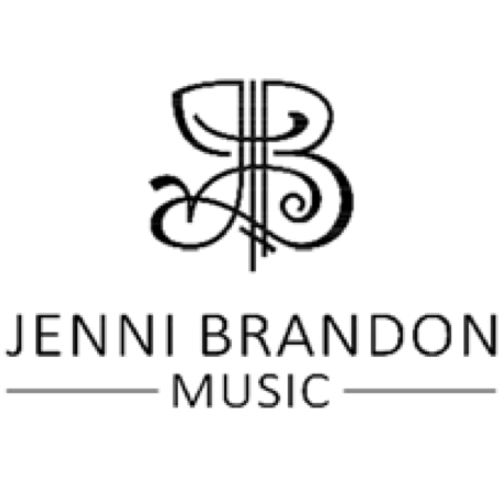 JENNI BRANDON
Composer
Jenni Brandon is a composer and conductor, creating music in collaboration with other musicians and artists. She has written over 50 works, telling stories through memorable musical lines influenced by nature and poetry. Commissioned to write music from solo to orchestral works, her music appears on over 20 albums. Her music has been awarded the Sorel Medallion, American Prize, Paderewski Cycle, Women Composers Festival of Hartford International Competition, and Bassoon Chamber Music Composition Competition among others. Her works are published and distributed by Boosey & Hawkes, Santa Barbara Music, Graphite, TrevCo, Imagine, J.W. Pepper, June Emerson, and her own publishing company JenniBrandonMusic. She also presents workshops on collaboration and the business of music, striving to create a supportive environment where collaboration leads to an exploration of ideas.
EXAMPLES OF JENNI BRANDON'S WORK